Image Denoising
Original Lena Image
(Noise Level: 25)
After Denoise
Comparison to CBM3D
Surely CBM3D represents a state of the art image denoising. However, our algorithm exceeds the results of CBM3D for both real and hyperspectral images. Our stunning image restoration make our image denoising algorithm the best in the world. In the following charts, we use 5 color images downloaded from cbm3d website for comparison.
Hyperspectral Image Denoising
The keen accuracy of our image denoising algorithm specifically highlights the details of hyperspectral images. The radical difference of Peak Signal to Noise Ratio (PSNR) when using BM3D versus our algorithm is displayed below.
Compare Real Photo Results
For real world noisy photos, cbm3d just doesn't work since real word image noise is not simple gaussian noise and the noise level is unknown in advance. Moreover, the noise level is usually different for different colors. We extended our algorithm to handle real world noisy photos and compare it with a state of the art software Photo Ninja.
| | | |
| --- | --- | --- |
| Original | Our Results | PhotoNinja |
| | | |
| | | |
Image Denoising Software
The simplest image denoising software, CreamyPhoto, renders outstanding restorations with one simple click. Paired with the best image denoising algorithm in the world, CreamyPhoto preserves lively color and great detail without the confusion of complex softwares such as Photoshop.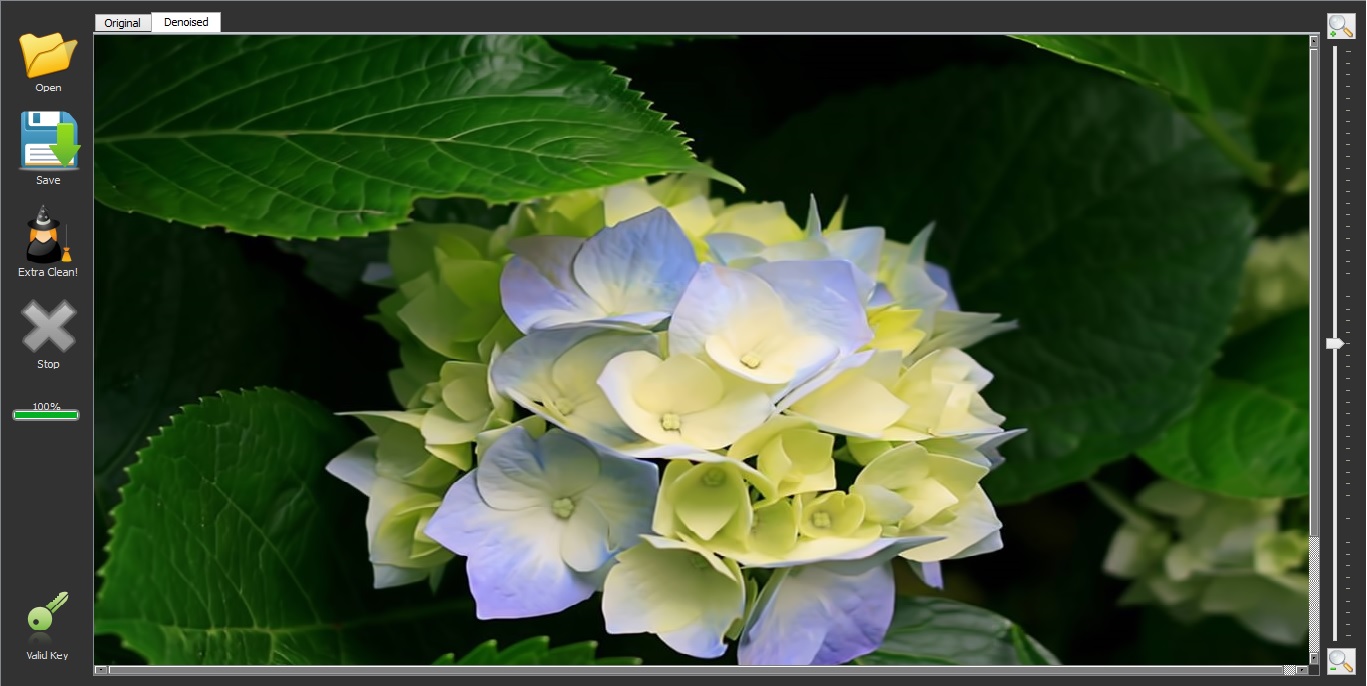 Contact: chiman.kwan@signalpro.net or 240-505-2641